Well, I'm still at it. Sort of.
The food part has been way iffy over the past few days, but it is what it is. I'm
trying
to do better (healthier) but I'm having a tough time. I just love foooood.
What I have been doing though is trying to run and a few other exercises every night. Granted it's not as much as I should be doing, but it's way more than I was doing. I can't run for long distances but I can jog/walk pretty well. It's what is to be expected seeing as I'm a couch potato and all. You gotta work up to it!
I'm already really nervous/anxious about my running date with my friend Nicole that we've scheduled for Thursday. Lawd help me. You see Nicole has this great figure and is I'm sure MUCH healthier/more of an exerciser than I am. But she wouldn't take my lame excuse that I'm "not a runner" and made me agree to at least
try
and go running with her. We are gonna hit up the trails…wish me luck! I'm looking forward to it though, maybe it'll give me the kick in the arse that I need.
Sigh.
Oh!!! After much pouting/whining/annoying bribes/etc…about getting my lens, David had us make a detour on the way to the dog park Sunday so I could buy it. Before this though, I was given the "you can't get everything you want right when you want it…blah blah blah" speech. (Thinks to self, "Why not?") I finally agreed that yes, he was right and I was going to accept the fact that it'd still be a while before I got it. BUT I made sure he knew I had 15 days to "earn" my lens via selling my old Vera Bradley purses, selling a few decals that had been asked of me, etc…before we go up North. I would be busy doing that stuff, and I might need an advance if I didn't get enough in time…
:-)
I was SO excited when he changed his mind!! His reason being, "I do NOT want to hear about this lens for the next few weeks, so just buy the dang thing…and you better have a coupon!" SCORE!! Luckily, I planned to do a lot of begging/whining/pleading as of Friday afternoon, so I printed out 3 different Best Buy 10% off coupons to make sure one of them worked IF I was given the opportunity to get it over the weekend. Way to think ahead Tam;)
Here she is. I named her stumpy. Just now. You know because she's short and round.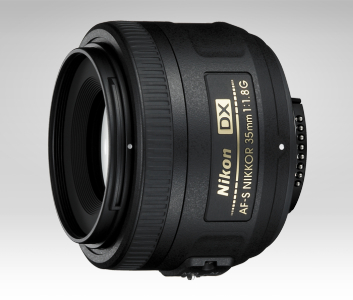 I can't wait for the sun to come out here because it's been so dreary. I have been taking some pics outside but since I'm trying to avoid my flash like the plague (apparently that's the key to great pics?) I would like some sunshine. Oh and I'm also trying really hard to stay away from the Auto mode on my camera. Quite the learning experience doing everything manually!
Here's a few shots I took with my new lens. (Nikon 35mm /1.8)
Erm, my toes match my lens. They're stumpy, just like my Dad's:)