I found something really, really cool on Pinterest.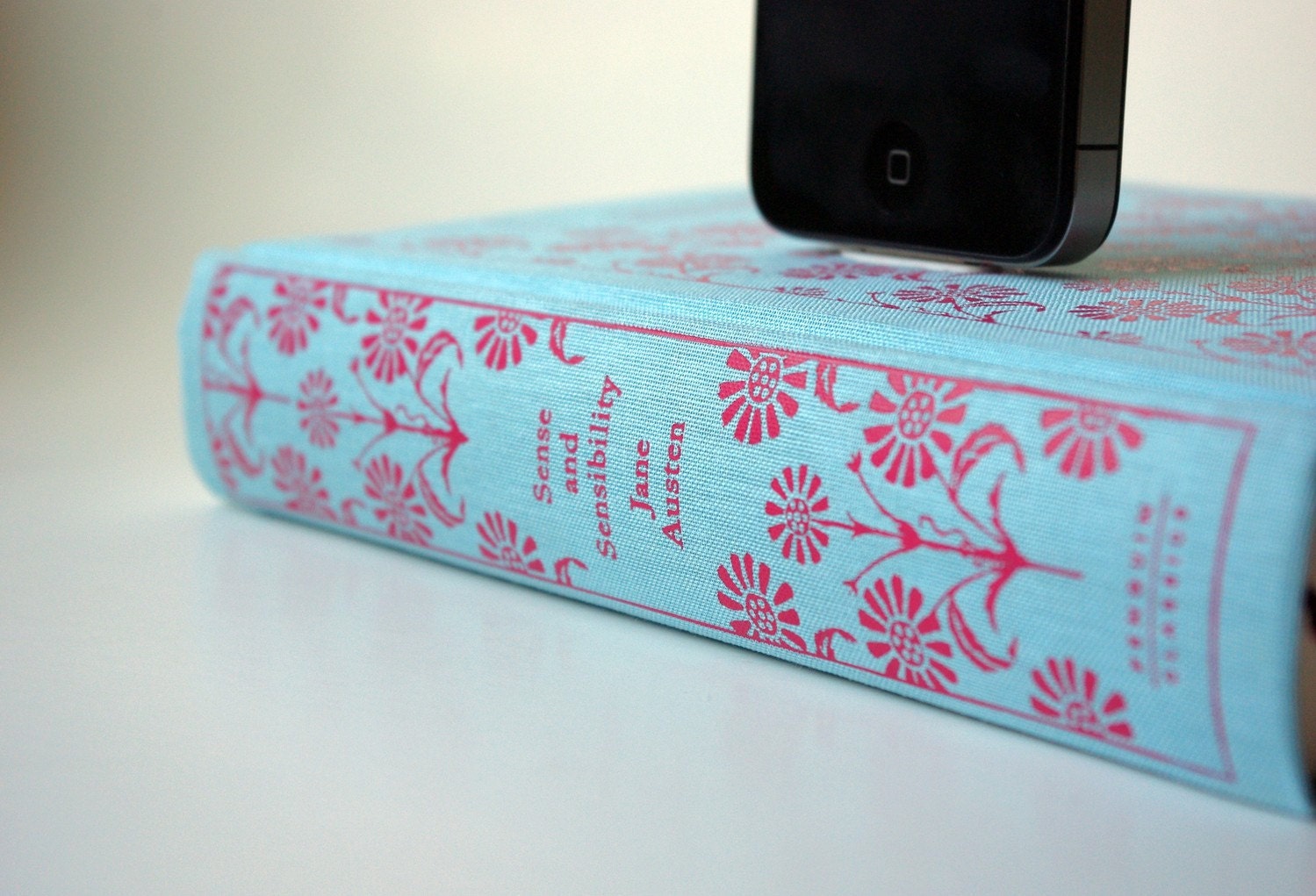 FREAKING LOVE!!
Well, 1) It's sold out 2) It's pricey
What's a DIY girl to do?
Make my own! I have a constant struggle with my nightstand and my iPhone chord. It ALWAYS slips behind and isn't exactly pretty anyways. 
So I did a little googling and found this tutorial.
I just knew I had to do it, and it wasn't something I wanted to forget about. So I went to Goodwill immediately after work to find the perfect book. I loved the cover of the Sense and Sensibility book above but I didn't find anything that pretty. I picked up a pretty green one I figured I'd use for the project, and also Eclipse because I knew I was missing one of my Twilight series books and I thought that was it…well I got home and I'm missing New Moon.
If I loaned that to someone reading it, can you return it to home girl? My life is not complete without it and I have no clue where it is.
Anywho.
I decided the Jennifer Weiner book was too pretty and I wanted to actually read it, so I used the Eclipse book. The cover is not all that cute, in fact it's quite boring, BUT I ended up liking it more because I paired it with the green book on my nightstand. You'll see the happy couple later.
So I won't give an overview because I followed the tutorial above, but here's a few pics of my process. Oh and I off-centered mine so I could still decorate the top of the book!
A lady with a drill!
Ta-da!
After looking at these pictures, I guess I need to make it a little more flush with the top of the book, but you get the idea.
The verdict?
I really really love it. It's the coolest thing I've made in a while!