Turkey day this year consisted of Family, Food, Fun & Football! I helped Mom bake all morning- she made (I just assisted) a Pecan Pie, Apple Pie, Cheesecake, and Dirt Cake (Cole assisted). We watched National Lampoon's Christmas vacation on the small tv in the kitchen and kept going to the living room to check on the Macy's Parade.
We went to my Aunt's house for dinner which was around 2:00. I was not loving the warm humid weather. It was plain hot and the clouds kept hinting at rain but it never did. Dinner was delicious and dessert was too:) I ate wayyy too much of course, but that's the rule on Thanksgiving...you're supposed to "gobble til you wobble", right Linds? And I was definitely wobbling =D
After dinner the ladies got to scouring the ads and planning for Black Friday.
The menfolk did what the men do-watch football and talk about the ladies' problems with wanting to get up so early and do all that unnecessary spending!
It was a great dinner and thanks again Aunt Sandra & Uncle Roger for hosting!
I was in bed by 9 on Thursday because I knew 4:00 was going to come very early Friday morning. Then the alarm rang and off we went! David joined us this year - he and I drove separate from Mom because we both had different first "must stops" but we met up after that. We got some great stuff, I had problems with buying more for myself than gifts for people on my lists (oops) but David was being a very
very
generous Hubby so I went a little overboard (oops again). Thanks babe!!
We had a great day and had a car full o'goodies at the end of the day. Some highlight items for me were black suede flat boots, new rain boots, coat rack from Kirkland's, and a jewelry case! More stuff too but those were things I was
really
excited about:)
I'll share a picture of a coat rack in the house, but that'll just wait til my Christmas decor post:) For now, here it is-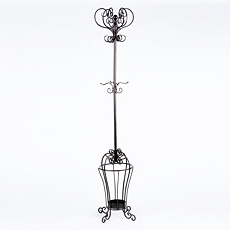 Love that store!
Oh and we got our tree today! Pics to come once it's decorated.
Happy Saturday!