On February 1st I hopped on a friend's bandwagon (Thanks for sharing Megan P.!) for the February Photo A Day Challenge from Fat Mum Slim. 
Surprisingly, I did not miss a single day or have to post twice in a day. Can't believe I committed to and completed something! Ha ha
Anywho, in case you don't have Facebook, here's my February Photos all using Instagram on my iPhone.
And in case you're interested, here is the list for March. I'll be dong that one fo sho!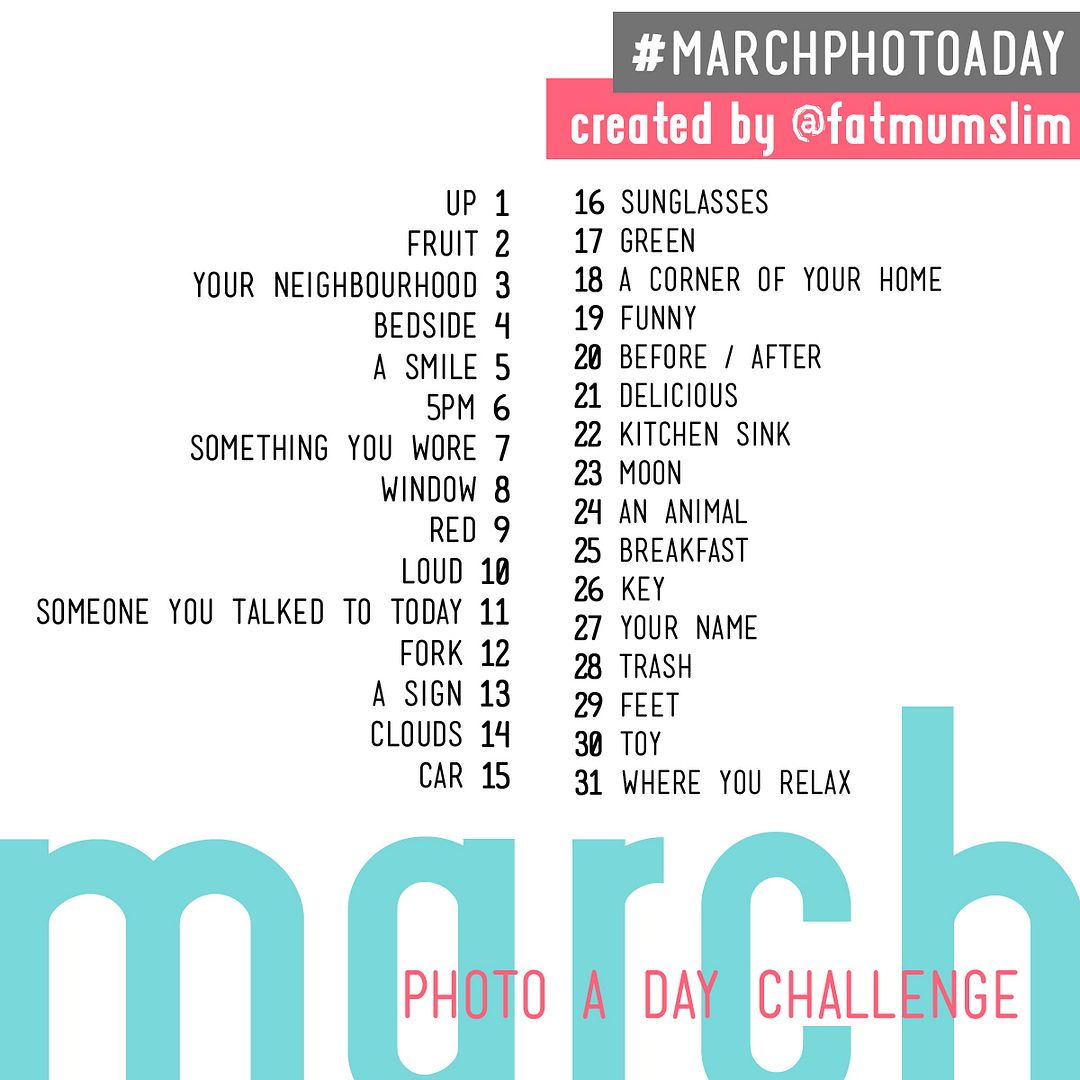 Wanna play? Check out the instructions here.